Airadigm Solutions® offers certified independent testing, adjusting and balancing services for the HVAC industry and the national accounts market, and specializes in fume hood and clean room testing.  With over 20 years in business, we have a well-established responsive and reliable team of experienced and certified technicians, dedicated project management staff along with office support teams to meet our customers project needs and demanding deadlines.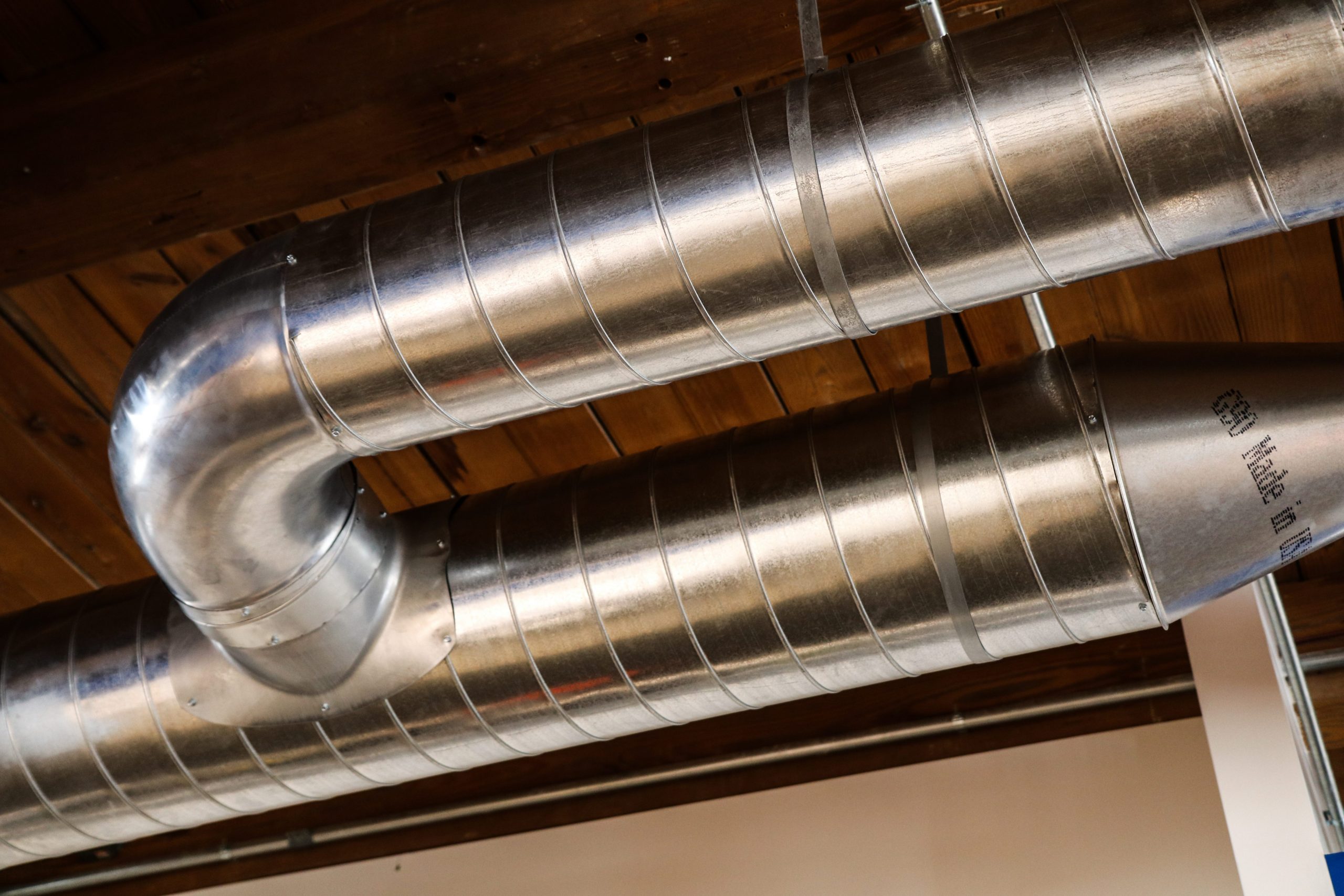 HVAC Testing, Adjusting & Balancing
Sound & Vibration Testing
Duct Air Leakage Testing
HVAC Building Systems Commissioning
Kitchen Hood Testing
Fume Hood Testing
Clean Room Testing
Air Velocity Testing
Airadigm Solutions® guarantees all work for a period of one year from the completion date, free of charge to the customer.  Should any item be found unsatisfactory to you, our valued customer, we are more than happy to rectify the problem area until you are fully satisfied.
Airadigm Solutions® has proudly grown into the largest national air balancing firm with over 85 employees strategically positioned throughout the US to meet the needs of our customers.
Our  team offers extensive and diverse experience from new construction to owner-occupied structures.
Our field team includes certified technicians specializing in fume hood and clean room testing. 
Responsive and reliable reputation through efficient coordination and collaborative teamwork with owners, general and mechanical contractors, HVAC controls installers, factory-authorized service representatives and engineers.
Full-time office support team managing the business so our office project management team and TAB technicians can focus on our customers and projects in the field.

Our cloud-based app eliminates slow pencil reporting, reduces the time it takes to get you results, and allows you to see your project options and where progress sits at any point in time.
USAbalancer™ is our proprietary cloud-based reporting tool, designed collaboratively by our team with customer service in mind.
Our technicians enter data directly from the project site with their tablet into our software allowing office staff to access information immediately and expedite turning reports around quickly.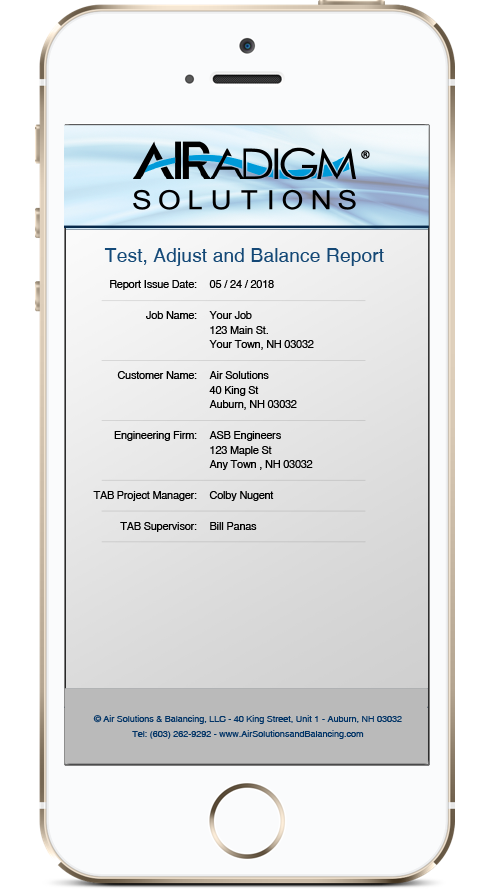 Customers have the ability to view the progress of the TAB report as it happens in the field and track punch list items.
After a quality review in the office, we are able to submit the final report quickly.
Building owners and tenants are concerned that the environmental performance of buildings must be optimal while the operating cost should be minimal. These goals can only be accomplished when a building's HVAC and hydronic systems are properly balanced. Three major steps used to achieve the proper operation of the HVAC and hydronic systems and a desirable climate are testing, adjusting and balancing (TAB).
Easy access to full-time Estimating & Sales Department for quick bid turnaround.
Largest team of qualified, well-trained technicians to work on any size job with our commitment for quick job site arrival and report submittal.
Instant access to preliminary reports as work is completed
Dedicated account office Project Managers from start to finish.
Full-time office operations and accounting staff focused on the business allowing office Project Managers and Technicians to concentrate on customer projects.
"Your technician was outstanding to deal with. He was fast and professional as well as extremely knowledgeable. Great job in getting our project wrapped up. Appreciate the effort."
Project Manager
Mechanical Contractor
West Bridgewater, MA
"I had the pleasure of inspecting your balancing project at a local state university. I have performed hundreds of balance surveys. I very rarely am impressed with a job so well done! The balancing on this project was and is one of, if not the best I have ever inspected. Your HVAC technician was very accommodating and extremely knowledgeable! I usually don't send out letters of appreciation, but the experience of your company and your technician is above and beyond. You should be very proud of the job your company does!"
MA State Building Inspector
Division of Professional Licensure
Office of Public Safety and Inspections
"I just wanted to pass along how helpful your technician has been. He is probably the most thorough TAB guy I have ever dealt with. Extremely professional and has a great "can-do" attitude. I would welcome him on any project I work on."
Vice President Operations
General Contractor
Nashville, TN
"Your technicians performed the most thorough balance that we have even seen anyone do. They worked very well together, both knowledgeable, polite and courteous. We appreciate the work they did with speed and accuracy..."
Project Manager
General Contractor
Foley, Alabama
"My HVAC trade was onsite with one of your TAB technicians and they went through everything together. With how your technician performed his job gave me the opportunity to be ahead of the curve! While everybody else was starting to discuss it, we've already made contact with the client and things were already in motion. Would love to see you at every one of our national accounts jobs."
Project Supervisor
Mechanical Contractor
Freemont, NE
"A special thanks to your Estimating Manager for all the quoting you do for us....we know this is typically a thankless job and really appreciate your constant effort with all the work we send your way."
Project Manager
HVAC Contractor
Burlington, MA
"Your National Accounts Manager is a pleasure to work with. He has great communication with me and the rest of our team. He is a great help and having your company as our only TAB firm we have doing all our national account stores or any air balance that needs to be redone, etc. is a big deal for us. We trust Airadigm's abilities, knowledge and word."
Production Coordinator
New Construction and Renovations Contractor
Brunswick, Ohio
"The management team and TAB Technicians at Air Solutions continue to show me professionalism and attention to detail. With the crazy schedules and timelines passed down from general contractors on these difficult commercial/industrial HVAC projects, the team at Air Solutions & Balancing does what it takes to meet the deadlines. They turn around final reports faster than any other balancing company I have used. They have performed balancing efforts for me on simple office fit-ups to biopharmaceutical clean rooms with complex pressurization schemes. As far as I'm concerned, they are the leading balancing contractor in the New England area and I will continue to use them as part of my team."
Tom Landry
Project Manager
Environmental Systems Inc.