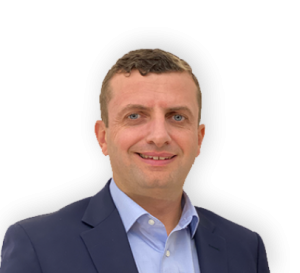 Greg brings a 20-year career in accounting and corporate finance to Air Solutions & Balancing. After graduating from Husson University (ME) with a degree in Accounting, he joined a large regional accounting firm where he earned the designations as Certified Public Accountant (CPA) and Certified
Management Accountant (CMA). During this time, Greg provided audit, accounting, & consulting services for many different types of businesses throughout New England. For the last 10 years, Greg has focused his expertise into the corporate financial world working for multiple New England based retail companies in various senior financial roles. Most recently, he was Vice President & Chief Financial Officer at Brookstone – a nationwide retailer of electronic gadgets.
Greg lives in Merrimack, NH with his wife and 2 daughters. He is an avid golfer during the summer and skier during the winter.